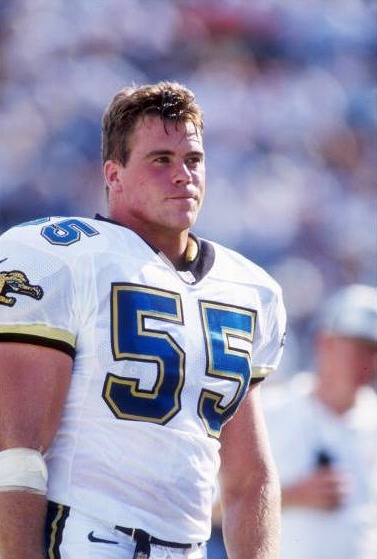 Join us for a great show tomorrow as we welcome Tom McManus, former American football middle linebacker for the Jacksonville Jaguars in the National Football League.
Tom will be discussing the great story of his father Gene McManus and his book "We'll Always Be Pals!"
"We'll Always Be Pals" is ultimately the story of a father and son who were 50 years apart in age yet ended up best of friends.
Synopsis: "We'll Always Be Pals" are the last words my father said to me before he passed away from cancer on the last day of 1995 at the age of 75. I am the youngest of his six children, and he taught me everything there is to know about how to be a man in this world. And he should know after the life he lived. Born in 1920, my Dad, like so many Americans, lived through some of the most historical events in our country's history. He was a football star, a boxer, a B-24 Liberator pilot who became one of the youngest 1st Lieutenants in the Army Air Corps during the Great World War. He mastered the massive bomber so much that they wanted him to stay in the States and be an instructor. He had other plans.